JammText helps you build your business
Although JammText is not exclusively a DJ software product, there are some key ways that JammText helps DJs build their business. Here's how JammText can help you.
JammText is the ONLY interaction software that combines these features
SMS/MMS to screen
Boost audience interaction 10 times over social media wall-only platforms
Advertise yourself & sponsors
Drag and drop custom advertisements and show them along with audience content
No phone plan needed
Select a dedicated phone number from available numbers. This becomes your personal text number for the life of your account. Text to screen software with no modem, cell phone, or external account to maintain.
Quartz not needed
Our proprietary technology eliminates the need for Quartz. Works on Mac and Windows and interacts with Video DJ software without complicated setup
Direct replies
Reply to messages easily and directly through JammText. Social media messages work the same as SMS
Batch messaging
Thank your audience for coming out and inform them about future events. Send personal messages in batch
Great addition to photo booths
Set JammText & photo booth to the same hashtag. All photo booth pictures can be displayed on the screen along with all the other pictures received
Export pictures
Quickly export all pictures from an event. Give the bride and groom instant satisfaction
Video detection
Always show full-screen content. JammText will automatically detect whether you are or not playing a video and adjust automatically
JammText provides an interactive video display for use at events. Boost your marketing and entertain your audience simultaneously. Simple to set up and simple to use.
Take a Deeper Look at JammText
Your audience can send messages and pictures to the screen
Party-goers can text a number, send an email or post a hashtag on Twitter to send messages and pictures to the screen. Allow your audience to send happy birthday messages, wedding congratulations, shoutouts, song requests, and all kinds of other messages. People can take selfies at a party or club and post them for others to see on social media and on the screen.

Hashtag the event of the day and boost your social media
JammText will use the hashtag you have input to grab Twitter messages and pictures. This hashtag can be customized for each event. Use the tag for your event, and JammText will automatically promote your social media, along with showing the pictures and messages people are tagging.
Expanded interactivity with SMS/MMS*
Let's face it - not everyone uses social media. JammText accounts come with a dedicated phone number that your audience can use to send text and picture messages to the screen. JammText will display that number on the screen for patrons to text. Just like with a phone company plan, this number will remain your unique number as long as you maintain your JammText account. Adding SMS/MMS increases the number of messages received tremendously.
Compiles contact information in a powerful way
As you receive messages, JammText will compile phone numbers and social media users into an address book. Keep in touch with your patrons. Organize contacts into groups to keep track and promote your various performances or services.
Moderate messages for profanity and appropriateness
JammText will allow you to approve or reject messages and pictures before they are seen on the screen. Block harassing and obscene messages from being seen by the audience. The JammText auto-filter feature and the control window overlay feature make this process easy for you
Non-intrusive, seamless integration with other software
Although JammText is not exclusively a DJ software product, it was designed to used effortlessly with other DJ software. JammText features a small pop-out control window that can be used to approve or reject messages. This control window will always remain visible on top of any other app you might be using while you use JammText. You can keep other DJ software in focus and hide the main JammText app, leaving only the small control window visible. Place this control window anywhere on the screen so it is not intruding on other software. The window will show you new messages, and you can moderate them at a time that is convenient for you. JammText minimizes the effort required so you can keep focusing on your DJ performance.
Video detection for VJs
Using our proprietary video detection technology, JammText will work in tandem with video DJ software such as Serato Video or MixEmergency. JammText will automatically detect when other media is playing on screen and will switch back and forth from a full screen display to a banner overlay. You always have full screen content on your display completing that professional look.
JammText is invaluable for DJs looking to make the transition to video. You no longer need to have a video for every song you want to play. JammText will keep your display interesting and engaging in between videos.
Supports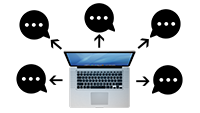 Keep in touch with your customers**
Communicate with your customers. Inform them of upcoming events. Personalize a batch of messages using names and genders. JammText allows you to text back-and-forth with one person, similar to a phone, or to send multiple messages at once.
Advertise yourself, sponsors, and upcoming events
Customize the display with banners and advertisements, which will run between audience-generated messages. JammText is compatible with popular media file types (.jpg, .png, .mp4 and others). Adding images and videos is as easy as drag and drop. Promote your brand as well as upcoming events. Or use JammText as a platform to sell advertisements to other business, boosting your revenue potential.
Show pictures or video relevant to the event
Use JammText at a wedding, but rather than just one single slide show, display pictures and video of the bride and groom all night long. JammText will integrate these pictures with messages received during the event in an aesthetically pleasing way.
Customize your display for different events
Customize montages of pictures and media for birthday parties, bar mitzvahs, club residencies, or concerts. You can save each different montage for future use. Create the look of each event in advance and keep event montages for recurring events. You can create, duplicate, edit, and delete montages at any time.
Easy signup, easy interface
Getting started on JammText is quick and painless. Sign up for the JammText service with a few clicks, download and install the software, and press play. Within minutes you could be up and running on the hottest interactive display software on the market. Customizing JammText takes little additional time. Simply drag your advertisements or other media to the software and you are done.
Best of all, JammText requires no external hardware, no accounts outside of your JammText account, and it does not use your cell phone plan. All you need is a laptop with an internet connection, and you are ready to go.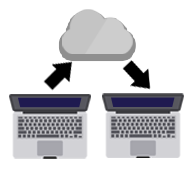 Cloud-based remote approval
JammText can be run on multiple computers, as long as all computers have a working internet connection. Computers logged into the same account will see the exact same messages and media. Approve messages on one computer, and they will be approved on all other computers. The person doing the moderation does not even physically need to be at the event.
DJs have the option to either approve their own messages or pass off those duties to a roadie, who can log in from a different computer and moderate messages. Mobile DJ companies can send out DJs to different locations and hire a single person to approve messages from the office for all their events. A franchise owner can have JammText displayed at multiple locations; the same messages will appear at every location.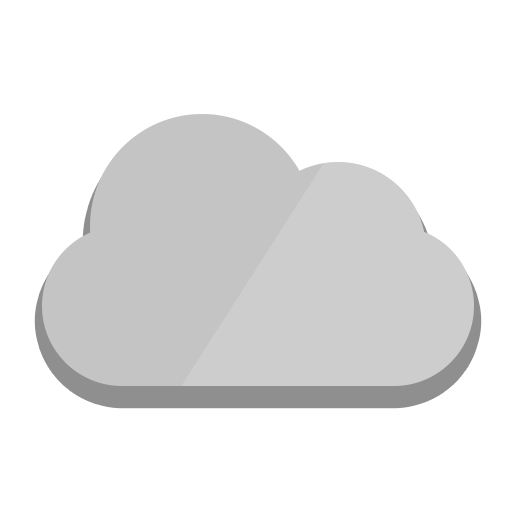 Run your event in multiple locations at once
With our cloud technology, you can run the same event in multiple venues at the same time. The audience will see the same messages and media at all locations.
Use a backup computer
Our cloud-based technology also means that if your computer dies or needs service, you can sign in and use JammText from a backup computer. No need to recreate montages or media or manually back up/restore contacts. Just log in and go.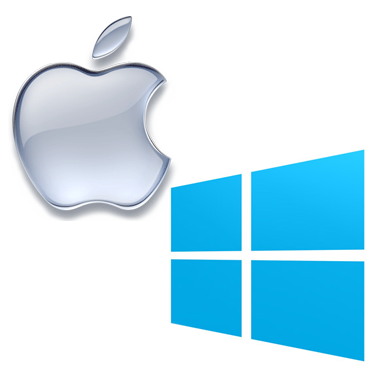 Mac and Windows compatible
JammText runs on both macOS and Windows. Choose the platform you want. Use the DJ software you want, or no DJ software at all. JammText will integrate seamlessly into YOUR existing setup.
Minimum Requirements: Windows 10 / Windows 11 or macOS Yosemite / El Capitan / Sierra / High Sierra / Mojave / Catalina / Big Sur / Monterey (Intel & Silicon); Internet connection; Connection to second display for output
Recommended Hardware: Intel i5/i7, 8GB RAM, 5GB free disk space, and Intel HD 4000 or better GPU
* MMS currently only suppported in the US & Canada
**Please note that it is your responsibility to comply with anti-spam laws in your jurisdiction. The anti-spam provisions in JammText are not a substitute for your own judgement; consult legal advice for more information.
Like what you see? Click the link below and get JammText today!